Moraz on johtava israelilainen ihonhoito- ja yrttikosmetiikkatuotteiden valmistaja, joka on erikoistunut yrttien ja muiden hoitavien kasvien hyödyntämiseen tuotteissaan. Moraz tekee alan tutkimus- ja kehitystyötä sekä valmistaa korkealaatuisia luonnon yrtteihin perustuvia ihonhoitotuotteita. Kaikki tuotteet ja niiden tehokkuus ovat kliinisesti testattuja, kasvovoiteet myös dermatologisesti testattuja. Tuotteita myydään menestyksekkäästi monissa maissa ympäri maailmaa.
Tällä hetkellä valikoimissa on kaksi Moraz Galilee Medical Herbsin korkealaatuista ihonhoitolinjaa: Moraz+/ Derma kasvoille ja Moraz Vihreä vartalolle. Sen lisäksi UUTTA! Morazin Herbaliste ammattilaatuiset hiustenhoitotuotteet sekä patentouidut hiusten selvitysharjat uutena Suomessa. Löydät näistä uutuuksista lisää tietoa Hiustuotteiden alta menu valikosta.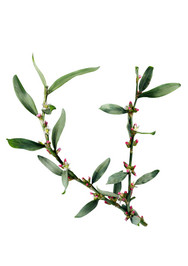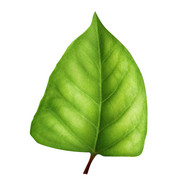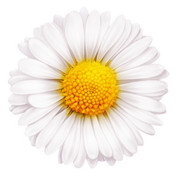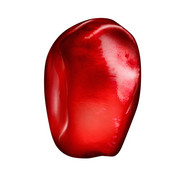 Moraz käyttää 15 Israelin luonnossa kasvavaa kasvia tuotannossaan. Merkittävin kasveista on tataryrtti (polygonum). Israelin ainutlaatuinen ilmasto ja maaperä antavat ideaalisen kasvualustan yrteille. Yrttien laatu on paras mahdollinen ja niiden biokemialliset ominaisuudet ovat optimaaliset.
Vihreän linjan ihovoide Skin Saver ja jalkavoide Caftan ovat saaneet Israelin Diabetes Liiton hyväksynnän. Skin Saver, Nails ja Lips sisältää 99% tatar- ja muita yrttiuutteita, Skin Booster öljyseerumi 90%  ja Dry Hands sekä Caftan 75% tataryrttiuutetta. Myös muissa Morazin tuotteissa on hyvin korkeita yrttiuutepitoisuuksia.
Morazin syntytarina
Kaikki alkoi siitä, kun Jizreelin laaksossa Pohjois-Israelissa eli pieni tyttö, joka leikki ja juoksenteli avojaloin pitkin peltoja ja kukkuloita. Tyttö palasi kotiinsa päivittäin onnellisena, mutta jalat piikkipensaiden ja oksien naarmuttamina. Isä sitten huomasi tytön naarmujen parantuneen hänen leikittyään tatarniityllä ja meni tytön kanssa paikkaan, missä tämä oli leikkinyt ja löysi villin yrttiesiintymän. 
Tytön isä sattui olemaan maineikas yrttitutkija Eliyahu Yahel, sama mies, joka löysi ja julkisti tataryrtin (polygonum) ainutlaatuiset ominaisuudet ja perusti yhtiön nimeltä Moraz, joka on johtava israelilainen ihonhoito- ja yrttikosmetiikkatuotteiden kehittäjä sekä valmistaja. Tänään miljoonat ihmiset kaikkialla maailmassa hyötyvät tataryrtin ihmeellisistä, hoitavista ominaisuuksista, kiitos pienen tytön ja hänen tarkkanäköisen isänsä.
Viljelmät ja tehdas
Yritys on perustettu vuonna 1984. Moraz viljelee tataryrttiä (polygonum) sekä muita yrttejä ja kasveja perinteisillä orgaanisilla menetelmillä Jizreelin laakson hedelmällisillä tasangoilla sekä muualla Galileassa, Pohjois-Israelissa. Lisäksi osa tataryrttiviljelmistä sijaitsee Negevin autiomaassa. Viljelyksiä hoitavat Morazin omat ammattilaiset ja se työllistää noin 50 henkilöä Israelissa.
Morazin moderni tehdas laboratorioineen sijaitsee Galileassa Afulan kaupungissa, aivan Taborin vuoren lähellä. Morazin tuotantoprosessit ovat tarkoin valvottuja ja laatusertifikoituja. Jokainen tuote läpikäy tehtaalla tarkastuksen.
Ainutlaatuinen yrttiuutteiden valmistusprosessi
Tuotteidensa valmistuksessa Moraz yhdistää perinteiset lääkekasvien uuttamisen menetelmät ja innovatiiviset, nykyaikaiset teknologiat. Valmistusprosessissaan Moraz uuttaa erityisen korkeita yrttiuutepitoisuuksia (55%-100%) ja pystyy ainutlaatuisella tavalla hyödyntämään yrttien erityiset ominaisuudet.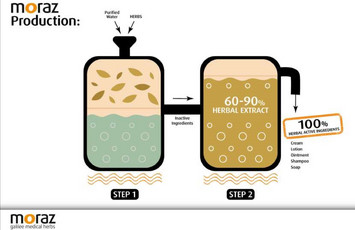 Yrttiuutteiden valmistusprosessissa raaka-aineet (vesi ja yrtit) muuttuvat uutteeksi, joka on 100% aktiivista ja luonnonmukaista. Raaka-aineet eivät itsessään pysty toimimaan vaikuttavina ainesosina, mutta Morazin ainutlaatuisessa valmistusprosessissa ne muuttuvat 100% vaikuttaviksi.
Tuotteet sisältävät hyvin korkeita yrttiuutepitoisuuksia. Vihreän linjan ihovoide Skin Saver, Lips ja Nails sisältää 99% , Skin Booster öljyseerumi 90% ja jalkavoide Caftan sekä käsivoide Dry Hands 75% yrttiuutetta.
Tuotteiden luonnonmukaisuus
Moraz tuotteiden aktiiviset vaikuttavat ainesosat ovat 100% luonnonmukaisia ja niiden osuus tuotteissa on korkea. Moraz Vihreän linjan tuotteissa aktiivisten vaikuttavien ainesosien osuus on 75-99% ja esimerkiksi Moraz+ kasvoseerumissa 90%. Moraz yhdistää tuotannossaan luonnon ja innovatiivisen teknologian. Yrttiuutteiden ja kasviöljyjen lisäksi tuotteissa käytetään laboratoriovalmisteisia ainesosia, joten ne eivät ole kokonaan luonnonmukaisia.
Ympäristö
Moraz on sitoutunut reiluun kauppaan ja toimintaan sekä luonnonsuojeluun. Yhtiön valmistusprosessit eivät saastuta ja tuotepakkaukset ovat ympäristöystävällisiä. Moraz omistaa viljelyksensä ja viljelee perinteisin orgaanisin menetelmin ilman torjunta-aineita. Luonnonmukaisten yrttiuutteiden valmistus tapahtuu yhdistämällä perinteiset menetelmät ja innovatiivinen teknologia. Hoitavien yrttien käyttö ihonhoitoon on järkevää siis myös ympäristön kannalta. Morazin tehtaassa tuotetut tuotteet eivät sisällä eläinperäisiä ainesosia, eikä niitä ole testattu eläimillä. Moraz noudattaa kansainvälisiä laatustandardeja ISO 13845:2003 & ISO 9001:2008 kosmetiikkatuotteidensa tutkimuksessa, kehityksessä ja valmistuksessa.
Fountains of Life on luonnonyrtteihin perustuvan kosmetiikan, MORAZ:in maahantuoja Suomessa. 

HYVÄNTEKEVÄISYYS :
'Unelmamme on olla merkittävällä panoksella tukemassa kaikkein heikoimmassa asemassa olevia naisia.' Fountains of Life tukee Debora-turvakotityötä Israelissa Silta Israeliin ry:n kautta. Ostamalla MORAZ tuotteita , tuet osaltasi myös tätä arvokasta toimintaa.